Testimonials

I was so impressed with the quality of service and professional packaging of my Snowboard, I got it just in time for my skiing trip! Thank you!
Amanda Roberts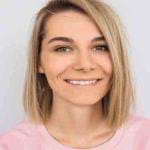 I saved over $300 with Boxit4me's consolidation and packaging when I combined 5 boxes into one box. Perfect service!
Racheal John

"Boxit4me is the greatest service, My Husband and I keep telling everyone about it, especially when people are trying to find baby things for their soon-to-be bundles of joy. We always encourage them to find what they want through the web and ship it through you guys. I can't tell enough people about Boxit4me all my friends and especially my husband swears that I work for you guys. 😊
Lucy Lee

"Big Shout Out to Boxit4me ! You guys never seize to amaze me ,thanks a million for being so kind and understanding of my situation. Very rare these days to experience such personal and genuine customer service and I truly appreciate it."
Abdulla Khaled

I used Boxit4me when I relocated from Dubai to Riyadh as many online vendors will not ship overseas. I had a few options between My Us and Shop & Ship ,but opted to try Boxit4me, a local U.A.E based company. I had recently been hearing a lot of reviews that there service was amazing to Saudi Arabia and decided to ship a few shipments I purchased from Amazon. I was really amazed and happy I chose Boxit4me,this is a shipping service that's definitely worth considering especially to the K.S.A Very fast and efficient.
Mahmoud Atif

"I found a Scottish company, Golphin, which designs and makes amazing golf clubs for kids, so light. But when I went to order online in late 2017, they said they don't deliver to the UAE. How does that make any business sense? A friend recommended Boxit4me so I could access a local UK delivery address to get the clubs. My kids are over the moon with their Christmas presents. Awesome service."
Fahad Yousef